Japan's City of The Future
Welcome to this issue of the Big in Japan newsletter, the best of Japan, curated and delivered straight to your inbox. BIJ is best viewed online. Share this issue with your friends.
In this week's issue:
The Japanese City of The Future.
This Japanese Actress is Actually 62 Years Old.
Making Green Tea in Kyoto Prefecture.
Harajuku Street Fashion Highlights.
Tokyo's Latest All Robots Cafe.
Music from Japan Featuring Yuuri.
Have feedback?. DM me on Twitter or Instagram.
Enjoy.✌️
---
Culture & Lifestyle
Toyota is Building The City of The Future
On February 23, 2021, Toyota, together with local and international partners had a ceremonial groundbreaking for their new city of the future. The Toyota Woven City will offer the opportunity for families, retirees, retailers, scientists, and Toyota employees to live together in a city experience that combines robotics, smart home technology, artificial intelligence, autonomous vehicles, personal mobility devices, renewable energy, and sustainability in a real-world community of about 2,000 people at the base of Mt. Fuji. I would love to be part of this experiment. Click the image below to see the video. The city preview starts at the 6:11 minute mark.
This Japanese Actress is Actually 62 Years Old
Oh, the joy of good genes, and makeup. 62-year-old Japanese actress, Yoshiko Miyazaki recently played the part of a young girl from the '70s for a 50th-anniversary commercial to celebrate the first Mcdonald's in Japan. Miyazaki-san plays the part of a young girl on a date to try the new western hamburger chain in Ginza. When her date returns to the table with their Big Macs, the young girl just stares at it and never eats, much to her date's confusion. Later, they part ways, and the camera transitions to current day Miyazaki-san holding a Big Mac. Her grandson asks her why she didn't eat the burger back then, and she tells him how embarrassed she was because it was so big. It's a cute video and McDonald's did a great job styling everything to a perfect 70s look.
---
Made in Japan
How Japanese Green Tea is Made
Go behind the scenes of an 800-year old tea company in Kyoto prefecture. Green tea, oolong tea, and black tea all come from the same tree. They are simply processed differently, and the grade of green tea is based on when the tea is harvested during the year. Learn about this and more in the video from Life Where I'm From.
---
Fashion
Harajuku Street Fashion Highlights
Tokyo Fashion highlights Mother and Daughter, Tsumire and Ivy, posing for the camera in Harajuku. Click the image to read the story and see more photos.
Food
Tokyo's Latest All Robots Cafe
Sometimes robots get a bad rap, but in this story, the robots are empowering the people controlling them.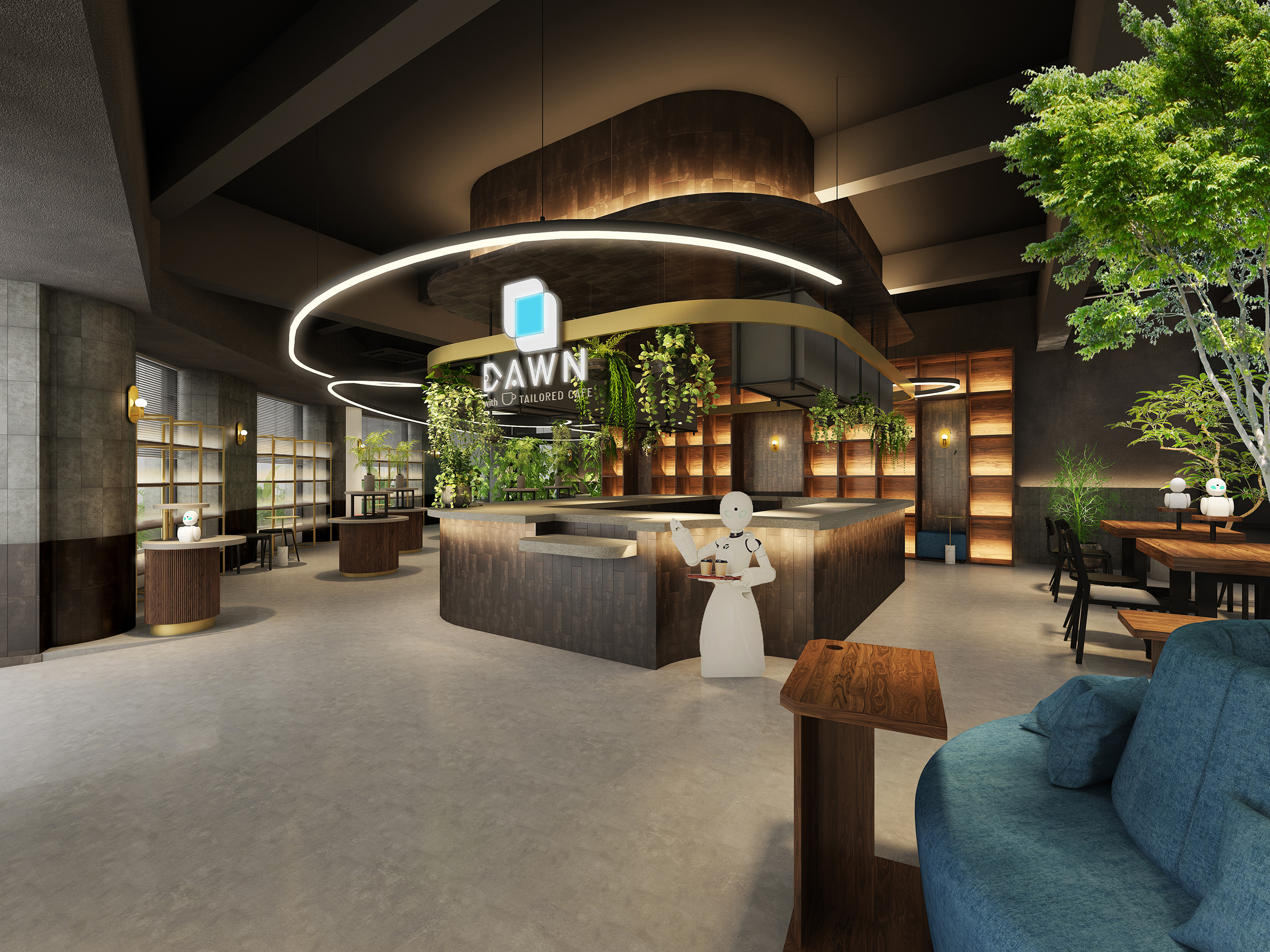 ---
Music from Japan
Yuuri
Yuuri is a Japanese J-Pop singer-songwriter from Chiba, Japan.
Share Big in Japan
That's all for this week. If you're enjoying Big in Japan please share this issue on your favorite social media platform.