Casa Corona Now Open
Welcome to this issue of the Big in Japan newsletter, the best of Japan, curated and delivered straight to your inbox. BIJ is best viewed online. Link above.👆 Share this issue with your friends.
In this week's issue:
Corona Beer Opens Casa Corona, a Co-Working Space in Kanagawa, Japan.
Conserve and Recycle while Bathing in Dehumidifier Water.
How Japan's Famous Square Watermelons are Grown.
Tokyo Fashion Highlights. View online to see photos.
Strawberry Shortcake in a Can.
Music from Japan Featuring Okinawa Americana.
Big in Japan is now hosted on Ghost with a new look and support for dark mode. Have feedback?. DM me on Twitter or Instagram.
Enjoy.✌️
---
Art, Culture & Lifestyle
Casa Corona Now Open
Just in time for summer, Corona Beer has opened a co-working space beach house in Kanagawa, Japan. The uncomfortably named Casa Corona features dedicated workspaces with outlets, wifi, and plenty of coffee and tea. Of course, Corona beer and cocktails are available too. Read this article from TimeOut Tokyo for dates, times, and location information.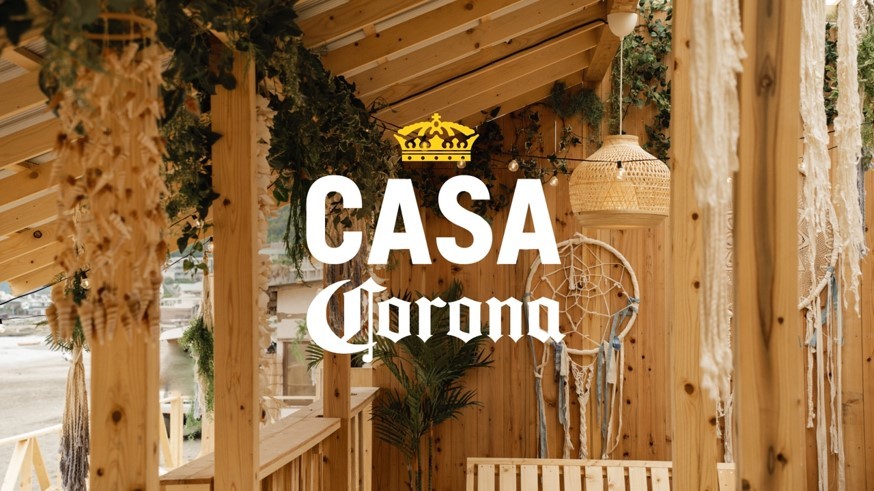 Bathing in Dehumidifier Water
Are you eco-friendly? Are you always looking for another way to conserve and recycle? Chie Nomura is too, and she experimented with a possible new way to recycle water from the dehumidifier in her apartment. Read the full article on SoraNews24.com to find out more.
---
How It's Made (New Section)
How Japan's Famous Square Watermelons are Grown
Have you heard of Japan's famous Square Watermelons? They were invented by graphic designer, Tomoyuki Ono in 1978. Square Watermelons were initially created to fit better in our refrigerators and for easier cutting since they don't roll. Although practical, these watermelons can cost over $500 dollars for one melon. Zentsuji farm on Shikoku Island in Kagawa Prefecture, Japan started growing square watermelons 50 years ago to compete with the summer popularity of ice cream and cold beverages.  Enjoy this YouTube video produced by WAO RYU!ONLY in JAPAN on how they are made.
---
Fashion
Street fashion highlights from @TokyoFashion
---
Food
Strawberry Shortcake in a Can
A chain of specialty parfait and risotto stores in Tokyo has created delicious deserts in a can. The beautiful design of the cans is an optical illusion and appears almost transparent. The company has even registered the design. The deserts-in-a-can come in a variety of flavors and start at 700 yen. Read the full article here on SoraNews24.
---
Music
Okinawa Americana
This week's music artists are David Ralston and Merry Gushi, collectively know as Okinawa Americana. David and Merry have created their own brand of music, integrating influences from Japan to Brazil to America's heartland. World music to Blues, Country, Folk, and Roots Rock. A true international duo. Album photo by Adam Lewis.
---
Share Big in Japan
That's all for this week. If you're enjoying Big in Japan please share this issue on your friends.